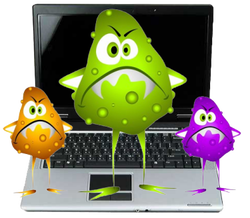 There are many new, cunning viruses and Malware out today. It's easier to get these now more than ever. A GREAT rule of thumb is, NOTHING is going to help you.
NOTHING "FREE" is worth anything except a trip to see us.
If you get a virus or think you got a virus, the best thing to do is, shut your computer off and bring it in for us to look at. Nobody legitimate will ever, ever, ever, NEVER pop a message up on your Desktop asking you to call them. DO NOT CLICK on these things. Free "cool" sites are garbage, stay away from them or you'll be coming to see us.


It's a shame that it has come to this but it is what it is.
Keep your Antivirus program up to date and don't ignore it.
Use safe surfing habits and bookmark places you go often.
---
Internet City Computers 34524 Warren Road Westland MI 48185 (734) 727-8673 / (734) 261-0025